Saturday, March 27, 2004
i beg to differ
the following is an actual email i sent to the editor of Real Detroit. while lazy most of the time, when something sets me off, i take action, even if it means having to do some work.
Date: Wed, 24 Mar 2004 12:58:44 -0800 (PST)
From: retrobuzz1977@yahoo.com
Subject: Letter to the editor- I beg to differ
To: mahalak@getrealdetroit.com
Real Detroit
Editor: John Mahalak
dear mr. mahalak,
i am writing you in regard to real detroit's march 17th edition featuring
'The Best of Detroit'
. as your
'Best Investigative News Team'
, your choice was the
fox2 problem solvers
. i can't begin to tell you how off-base this choice was.
your 'prestigious award' cites the following:
'Cheats, con artists and matchstick men be warned: The Problem Solvers are coming for you. Maybe not today, maybe not tomorrow, but soon, and for the rest of your lives.'
are you serious? i have had two run-in's w/ the fox2 problem solvers team consisting of
fanchon stinger
,
ron savage
,
charles pugh
, &
greg gallagher
. in both cases, their previously planned exposes were thwarted, & in order to prevent wasted fox2 staff resources, they blackmailed a trio of 18 year old females to entrap an innocent bystander. that bystander was me.
maybe not today, maybe not tuesday, maybe not a week from a week from tuesday? i'm sure real criminals are ruining hundreds of pairs of perfectly good boxer shorts & jeans across michigan as they read this. promoting &applauding this rennegade crew of dirty, unethical 'reporters' as heroes only shows that either you're on the take, or your own investigative reporters phone-it-in routinely.
they act as if they are above legal & ethical standards. as a father of 4, possibly 6 children (paternity test results due back in 2 weeks), they are setting a terrible example for america's next generation of aspiring noble journalists. thanks to you & the
problem solvers
my kids now don't believe in anything & are planning to go to law school. words no parent wants to ever hear.
please do your jobs in the future & actually do some research on your award winners before it goes to print. there are several examples of this group's reckless, under-handed tactics located at
this site.
your prompt response on this matter is appreciated.
best regards,
damore
Friday, March 26, 2004
the oc top lines from 'the la'
1.) chino boy
-
'sooo, did you have sex w/ julie cooper today?'
2.) sandy
-
'well you're really not so good at managing the money, are you coop?'
3.) seth
-
'i heard some really, really aweful music, i knew it could only be self-indulgent actors w/ instruments'
4.) seth
-
'clean slate chino boy, finally you have no woman to protect from finely goatee factory workers, or pill-popping manic depressives'
5.) luke
-
'shouldn't he be washing his dentures or something...you're just using me, until grandpa came back!'
6.) seth
-
'maybe they're not having sex...maybe they just go to a motel to spoon & watch 'charlie rose'
7.) kate
-
'orange county...ew!!'
8.) summer
-
'i mean nothing you can tell us could top this'
9.) seth
-
'no, it's cool, i got more questions'
10.) sandy
-
'the town will steal your soul...'
honorable mentions
jimmy
-
'happy place, happy place, happy place'
sandy
-
no, this is my happy place, it's my oasis from the rich & sufferable'
seth
-
'i'm working on the business plan, & that's gonna be awesome. god it's so easy'
grady
-
'we're gonna make the golden girls young & hot'
i watched this ep twice last night. 1st time was just to watch, 2nd was to jot down the one-liners. it was a sharpie marker, so some words were pretty indistinguishable. that plus a few ginger ales. obvs.
seth cohen
is pretty funny, but he's getting too many lines in every show now. he's better in lower dosages.
chino boy
went from batman to robin pretty quickly, & vice-versa, for cohen--
fred savage/judge rheinhold
stizz. i thought what worked best was cohen in the supporting actor role. but then again, chino is a terrible lead actor, so there goes that theory.
this ep was probably the best since 'chrimakkah'. as good as this show is, not sure why they can't score good cameos. a
tru davies
goes to the oc would be absopure'ly mmmmBEST.
coop
dies, asks tru for help, day starts ove's, tru doesn't save her because she's sick of her too. mr. fox, if you're reading this, take note, this idea is gold.
no buzz polls
3/25/04 USA Today No Buzz Poll - The OC- post 'The LA'
(compiled by retrobuzz)
1) Kate (68)
- paris hilton...so walmarts
2) Julie Cooper (51)
- soon to be banging caleb's old bones again. ew!
3) Chino Boy (50)
- anymore scowls & i'm going to make your murder look like a suicide
4) Marissa (Coop) (42)
- your mom slept w/ your ex-ex boyfriend...get over it w/ some tastey bon-bon's.
5) Grady (21)
- douchebag
*1st place pre-votes indicated in parenthesis
3/25/04 AP No Buzz Poll - The OC- post 'The LA'
(compiled by buddis)
1) Coop (71)
- That heart shirt puts the whore in horrible
2) Chino (48)
- Ultimatums, brooding looks and more fights.
3) Grady (42)
- The worst thing about The Valley.
4) Hailey (34)
- No one cares about you, go back to stripping
5) Seth (29)
- Talk less.
*1st place post-votes indicated in parenthesis
polls agree on a top5 rank of
chino
,
coop
, &
grady
. USA Today pollsters could not overlook the worst cameo since
rooney
was featured--->
paris hilton
. the most unness appearance ev's.
julie cooper
--so, so worst. not nearly half the milf that
mrs cohen
is. the AP pollsters i'm sure were scratching their head's as to why
hailey
needed to return back from the strip club. what's next,
oliver
moves back to the oc this summer to teach a gun safety night class? or
anna
coming back to oc to break up seth/summer's 6 month aniversary of going steady? i don't think the AP'ers liked seth's 200 lines in this ep, although most were funny. i think it was a case of od'ing. well that & he was digging on that slut 'kate'.
once you leave the oc, you're not welcome back. i'm looking your way
theresa
&
eddie
. why won't you listen & just leave the show for good?
Thursday, March 25, 2004
too busy being sweet, come back later
damore
&
retrobuzz
love all 4 of you, but we won't have a post until late afternoon. i'm off work today playing. until then amuse yourselves w/ some pornographic playing cards.
topics covered later:
-oc post 'the la' usa today & AP no buzz polls (brilliant if i say so myself)
-top 10 lines from last night's oc ep
-tbd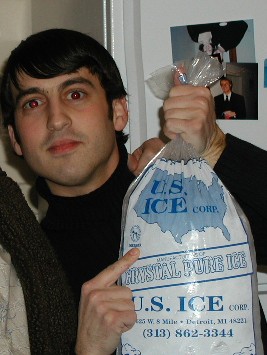 Wednesday, March 24, 2004
mmmmBEST
if you don't like
the oc
, i suggest you skip this post, & maybe my 'site' altogether. there are many good choices to choose from to the left, some even w/ news & celeb buzz. today is the long-awaited return of the oc, a 3 week gap caused by
adam brody's
3 week rehab hiatus.
maybe it's just me, but
sandy cohen
needs to have more scenes. he's the 2nd best character on the show fcs. every time i see that
mr deeds
is playing skinamax i laugh my ass off (not because the movie is funny, obvs it isn't). those eyebrows...classic. i gotta believe that
jimmy cooper
is going to totally screw him over once the restaurant is up & running. hopefully sandy cohenbest has hair-net face masks in the newport kitchen.
i think most people will agree that
summer roberts
is the top character on the show. sfbovs. so much depth to this seemingly shallow vixen.
cordy
on btvs was just a bitch throughout her gig, it wasn't until her move to buffy spin-off,
angel
, where she morphed into a real person. summer still has that bitchy exterior, but shows glimpses of the good person she really is. if you say,
seth cohen
, for shame. he has too many lines now, he's like
kramer
from seinfeld...better in smaller doses. definitely more sandy & summer needed, less chino boy/coop/julie cooper.
below you will find the Official Pre-No Buzz OC List for 'The LA'
3/24/04 USA Today
(compiled by retrobuzz)
1) julie cooper
(58) - banging your daughter's recent ex-boyfriend? you're so walmarts!
2) chino boy (51)
- trying to shield coop from julie/luke's affair. sounds like you're going to take her back after all?
3) marissa (coop) (39)
- sure to be tons of crying, pills, & alcohol once she discovers that her mom's sleeping w/ her ex. more od's & therapy sessions to come.
4) kate (31)
WORST! this is who chino boy should move away w/ to la.
5) grady (24)
- so you were in a movie a couple years ago by a similar name. you shouldn't be on the real oc, db.
*1st place pre-votes indicated in parenthesis
3/24/04 AP Poll (compiled by buddis)
1) Caleb (53)
Man of the Year my ass.
2) Chino (52)
122 more scowls and you may remain atop the no buzz list forever.
3) Anna (41)
Who leaves The OC?
4) Marrissa (Coop) (36)
Eat something.
5) Julie Cooper (21)
Luke? Honestly.
*1st place pre-votes indicated in parenthesis
thanks to
the grizz
for this wicked hott buzz...no orgasms this season of the oc. mmmmWORST! i'm lazy, so i don't have the link, but here's the piece.
//Censors Clamp Down on "O.C."// (Hollywood)
(c) 2004, Los Angeles Times
HOLLYWOOD ... In the wake of Janet Jackson's Super Bowl incident, Fox has asked "The O.C." creator
Josh Schwartz
to tone the show down, insisting that
Marissa
and
Ryan
not have sex this season. Off-limits too is some double-entendre dialogue that once sailed past Fox's censors.
"It's kind of scary what's going on now,"
Schwartz says. Supervising producer Stephanie Savage wrote one scene in which Summer, trying to come on to Seth, promised him: "You don't even have to do anything. You can just lie there like a buffet, and I can serve myself." When the episode was broadcast, all
Summer
was allowed to say was: "You don't even have to do anything." Fox also nixed Summer's first orgasm -- she will have to wait until next season, or beyond.
worst...fox is so f'ing lame, but yet still sfb at the same time.
last & most importantly, check out
dwinkerswinkers
brand new buzz cola web site.
SO MUCH BUZZ!!
Tuesday, March 23, 2004
lousy smarch madness
if you can believe it, my ncaa tourney brackets have even less buzz than my
blog
. i'm a bit crestfallen, especially for so early in the week & tourney. i'm getting stomped in the
gorilla's
sapporo mini-6-pack challenge, &
the leafblower's
bloggerverse tourney challenge. my only shot at a decent placing was if kentucky had won it all. uab, are you ephing kidding me? curse you
ashley judd
&
tubby smith
--go toss the virtual salad. duke's a lock to win it all. as much as i dislike all of the nba soft-serve duke, well, serves up,
mike 'sha-shef-ski'
flat out wins like the
gorilla
likes to be quoted on blogs.
jason williams
= soft & terrible,
elton brand
= soft,
laettner
=brandon walsh,
hurley
= died in car crash,
battier
= wrinkled dome-wtf?,
grant hill
= snuggle soft,
thomas hill
= double-quilted charmin soft, blah blah blah.
relax
leafblower
, i'm just joking.
although soft, & not so good in the pro's, duke players can serve a purpose
--being ncaa champs much more frequently than my spartans. cheers
the gorilla had this to say (in his best
scotty nguyen
voice) regarding his mini sapporo (4.3 oz cans) tourney challenge:
'damore f*cking sucks. he's in like 100th place in my pool. his picks are even shittier than his shitty blog! we'll play cards now.'
gotta admit, he does a good scotty impression & he did have my # on those two. he also added,
'sapporo mini cans, for people who like to drink 2 beers w/ the convenience of opening 6 cans'
. he did actually say this. best
i only have 8 teams left in the sweet 16, & 3/4 left for the final 4. it couldn't be much worse though, EVEN if i had
uncle grambo's
tourney brackets. he'll still finish ahead of me if duke wins it all.
mmmmWORST.
binging & purging
spring is here. it's the time of year when people start trying to lose weight to look better by summertime. being the fattest city (not in the p-h kinda way), in the fattest industry (auto),
detroiters
love their coney's & pizza's like no other, even
milwaukee
. every couple years, some db's i work with get an office pool going whereby whomever loses the highest % of weight in 3 month's wins. this year is no different.
reading
old hag's 'f*ck the diet--pass the kimchee hot dogs'
on friday & a front-page story in the sunday detroit freep about how obesity costs mich $3bills in addish healthcare costs per year, reminded me of how annoyed i currently am sitting in the office everyday. both stories are good. it's all atkins this & atkins that at work.
6 people i work w/ are 1 month into a 90 day weight-loss contest. each threw in $100. now all i hear about is that
I'M
going to regret eating an entire bag of skittles--
'do you know how much sugar/carbs are in that 1 small bag?'
.
'um, no, i don't. i like skittles & i'm not that worried about my weight. thanks, your concern is important to me'.
i wasn't asked to join, cos i'm 5'5" 130lbs-- losing 15lbs & looking like a strung-out junkie is so 1990's. everyday all i hear about is what they ate for breakfast, lunch & dinner the prior day--a one-pound steak, a salad w/ low carb dressing, 1/2 pound of pork rinds, & 5
michelob ultras
, cos it's low carb beer, 4 bun-less whoppers, etc. there's a weigh-in like every morning, followed-up w/ a half hour session of talking shite to eachother.
since i'm totally ephed in my march madness tourney brackets, i'm pissed off & not as distracted as usual today. one was talking about how guilty he felt today after lunch-- he ate a calzone & 2 pieces of cake. says
damore
in a dry tone,
'why not start losing weight the old fashioned way? stop being such a p*ssy & go puke all that crap up. all the movie stars do it--like mischa's barfin, lara flynn boyle, etc. you're a lazy guy, right? you could start doing speed. you'll lose alot of weight, win $500, & be more alert ALL day.'
the response was,
'yeah, thanks...psycho'.
seers, these 6 people are so grumpy all day they make me look like
katie ephing kouric's brother's attorney
--happy by association. if you're in one of these contests, do yourself a favor & just develop an eating disorder or two. start taking drugs, don't talk about the menu from yesterday, & don't lecture me on why such & such food is bad for me.
Monday, March 22, 2004
bovs all ove's your effing tees!

i received an official press release from the
peabs/cosby 'obvs in 04
campaign manager (the
gorilla
) over the weekend.
cosby/peabs
will be bringing their charismatic campaign to ohio/michigan in april/july 2004. tix are on sale now, get them while you still can, they're going fast. while i can't remember if i have a staff position w/ 'obvs in 04', i will likely be at all 4 events supporting the tenacious duo.
there was a major typo on ticketmaster's site, whereby
peabs
was mysteriously excluded from top billing, & i for one am pissed.
peabs
had this to say,
'we're gonna tell all these motherfucking douchebags to vote for us. we're gonna fuck all their women & bovs all over their effing tees, flizzum flazzum stizz. peabs, easily the hottest thing going these days. so pretty, so fucking best! schmobvs.'
cosby
was also clearly excited for the campaign boost, as evidenced by his energetic
'bizzzzzle bozzzzzle! jelllllloooooo pudding pops!'
.
april & july 04...so much gang bang buzz.
obvs in '04 tour
Sun 4/4/04 4pm stranahan theatre toledo, oh
Sun 4/4/04 7:30pm stranahan theatre toledo, oh
Sat 7/24/04 5pm clio area amphitheatre clio, mich
Sat 7/24/04 8pm clio area amphitheatre clio, mich